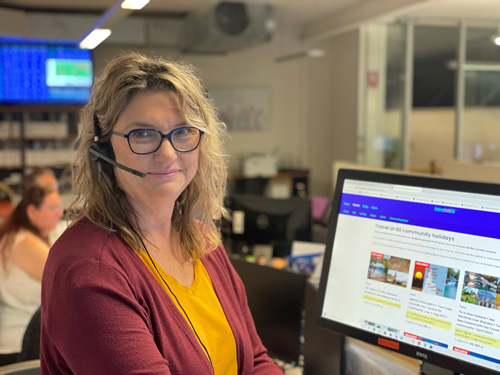 Arranging travel for a group?
We're here to make it easy!
Part of a senior citizens group or community club? Getting a few friends together for a cruise, tour or beach escape? Organising the rellies for a family event or destination wedding?
At Travel at 60, we offer a dedicated group travel service to take the stress and frustration out of booking large numbers. No matter what your group size or where you're going, we're here to make it as easy as possible for everybody. Most importantly, we'll do it without ever charging service fees. 
For a friendly chat about your next adventure, call our Groups Coordinator Lysanda on 1300 414 198. (If contacting us outside business hours, simply email [email protected] and we'll get back to you ASAP.)
Frequently Asked Questions
Does everybody in my group need to be over 60? Not at all! While we specialise in travel for Australian baby boomers, we're happy to help anybody of any age book any kind of holiday!
What kind of holiday can you book? As a full-service travel agency, we can help with any cruise, tour, flight, stay or packaged holiday. If it's on the market, we can book it for you!
Can you accommodate mobility/dietary needs for a group member? We'll go out of our way to ensure everybody in your group can comfortably participate. Call 1300 414 198 to chat through your specific requirements.
Can everyone in my group pay separately? Yes! We can manage the group's payments so you don't have to.
Are there existing groups I can join? Absolutely! Read on for just a few favourites…
Community Holidays
Travel at 60's community holidays are a great chance to travel with new, like-minded friends aged 60+. Solo travellers, couples and larger groups are all warmly welcome to join the fun on these upcoming departures.