Why travel with us?
Being over 60 has never been more exciting. And we think travel is the greatest part.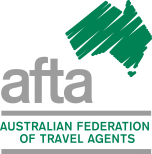 Travel at 60 is a full-service travel agency and a digital travel marketplace that curates the travel packages and solutions over-60s dream of, putting the service of our bold, energetic older generations at the forefront.
We are the trusted travel advisers of the over-60 generation, with a team of staff expert in complex air, rail and cruise travel. We partner closely with WLCL and with extensive training, our office is ranked as a 'Commodore' level standard of cruise knowledge.
Travel at 60 is AFTA (Australian Federation of Travel Agents) accredited [A15648] and operates with a client trust account.
Our experienced travel consultants serve customers across Australia and New Zealand from our dedicated call centre in Brisbane, Australia. We can be reached by phone (for the cost of a local call anywhere within Australia) on 1300 414 198, or via email at [email protected]. We are happy to provide quotes – or answer any other questions – via either phone or email.
Return to the Travel at 60 website